Halifax Apps: Web development, Software development, AI integration & App design
what our clients say about Halifax Apps:
"I admit to being rather skeptical at first about the affordability of having a bespoke software system developed for our company's specific requirements. But the Supply Chain Management system that Halifax Apps designed and implemented for us and our suppliers had a high ROI and gave us a significant advantage over our nearest competitors. Due to the success of this tech project we have continued to use Halifax Apps for software development and more recently for app design too. Top marks to the Halifax Apps team."
Geoff B., Operations Director (Engineering Sector)
a little about Halifax Apps:
Halifax Apps is an award-winning provider of web development, bespoke software development, AI integration, and Android app development & iOS app design services for companies across Halifax and West Yorkshire. We have been in business for over 20 years, feel free to contact us if there is anything tech-related we might be able to assist with.
With Halifax Apps your project is in safe hands – your software, web application or mobile app will be delivered on time and in budget and we will continue to look after you post-launch.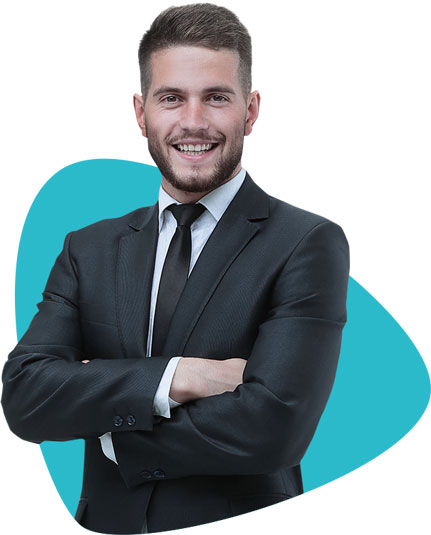 Who we are
Halifax Apps have won various prestigious awards including: "Best Mobile App Development Agency in Yorkshire" and also: "Most Innovative Custom Software Development Company"… so you can rest assured that we have the skills and dedication to provide great web design and development, bespoke software development and iOS app & Android app design services to businesses like yours in Halifax. We have been working our tech magic and keeping our customers throughout West Yorkshire smiling for over twenty years and we are keen to help you too so why not give us a nudge so we can discuss your plans?
Call Us Now!
01422 581 422
Email Us
info@halifaxapps.co.uk

Web Development
The main web services our Halifax web design agency provide to our customers in Halifax include web design, web development i.e. complex functionality and databases, mobile web design and also web hosting

So if you want to chat with a Halifax web design company then why not add us to your shortlist?

App Design
Halifax Apps design and develop Android apps and iPhone apps for our customers across West Yorkshire and indeed throughout the UK. Like many mobile app design agencies we provide app design, including UX / UI design, Android app development, iOS app design for Apple smartphones and tablets i.e. iPhone apps and iPad app design on the App Store, Android app design i.e. apps on Google's Play Store. As well as native apps we also design hybrid apps too, if budgets are very tight, and we also develop PWA / progressive web apps / web applications too.

Bespoke Software Development
On the software development side we are mainly involved in bespoke software development for Halifax businesses wanting to become more efficient and automated or needing to pull together and integrate the various database systems they use into one integrated software system. At Halifax Apps we greatly enjoy the software development and systems integration projects we get to work on so get in touch if you are looking into software development companies in West Yorkshire.

AI Integration
Alongside our comprehensive design and development services, we now offer AI integration services. Our services encompass the fusion of AI with various digital platforms to enhance user experience and operational efficiency. Whether it's streamlining web applications with intelligent features or empowering business software with machine learning capabilities, our AI integration is about upgrading your technology to be more adaptive, intuitive, and forward-thinking.
Why Use Halifax Apps?
Like our website, we are efficient and to the point and this allows us to keep our costs low. While we not describe our services as "cheap" our customers say that we are very cost-effective and we are a far less costly than the bigger name mobile app developer agencies / web designers in the Halifax area that you might be in contact with already. Here is an easy experiment for you, share your custom applications project brief with us to get a ballpark idea of cost and then compare this to what the other iPhone / Android app development or web design companies in West Yorkshire would charge – this will open your eyes!
As well as cost-effectiveness, quality and support, other factors are also important considerations when deciding which web development or mobile app design company to select for delivering your project. Other reasons to consider Halifax Apps are:
Team: currently there are twelve of us, so your project's success is not reliant on only one person.
Skills: depth and breadth. Our team is all trained and fully qualified in our respective areas and we cover a wide range of disciplines including: hosting & server setup, graphic design, app design, software development, web design, AI & ChatGPT integration, database upgrading, systems integration – we have all the tech bases covered to be able to look after your Halifax business.
Award winning: in 2020, 2021 and again this year already we have won awards for our app design achievements and also for our innovative bespoke software development service.
Affordable: we operate efficiently and so are able to share these cost-savings with our customers.
Fast: the efficiency of our work processes mean we can often compress delivery timescales, while we don't have a time travel machine stashed away we will do our level best to accommodate your deadlines.
Ongoing Support: we don't deliver projects then disappear, we want our business relationship with you to be a long one mutually beneficial one.
Experience: we have been in the web industry for over over twenty years and developing custom software for much of this time and we were also quick to offer app design services as soon as smartphones caught on. The take-home message is that we have delivered many many tech projects for a wide range of businesses so I'm quite confident that we can benefit your company too, ready to discuss?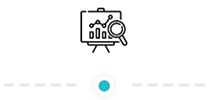 Planning
Well planned projects make for efficient work flow and on time delivery of your software.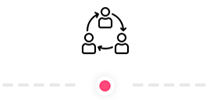 Organisation
Formal project management and flexible team structure to meet your project's needs.
Management
Effective coordination of the relevant resources and free-flowing information.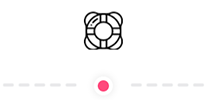 Support
The work doesn't stop when your project is delivered, the post-live phase is critical.
Contact Halifax Apps
We look forward to learning more about the web / app / software / AI needs of your business, just fill in the short form here and one of us will get back to you quickly or on the day / time you suggest: